Manhattan House
Designed by Gordon Bunshaft of Skidmore, Owings and Merrill in 1950, Manhattan House stands as one of the premiere landmark buildings in New York's Upper East Side. Having housed many notable residents such as Grace Kelly and Benny Goodman, Manhattan House is considered one of the first apartment buildings in New York City to achieve an "indoor-outdoor synthesis" by incorporating large windows and far extruding balconies; a popular design feature we regularly see today with new constructions in cities all over the world. Vicente Wolf, renowned cuban-born interior designer, was tasked with redesigning this landmarks luxury penthouses' along with all 10 PASSENGER ELEVATORS. Incorporating a beautiful Oak wood veneer, stainless steel and black granite, Vicente AND HIS STAFF WERE ABLE TO ACHIEVE A CLEAR REPRESENTATION OF MODERNISM IN THE 21ST CENTURY.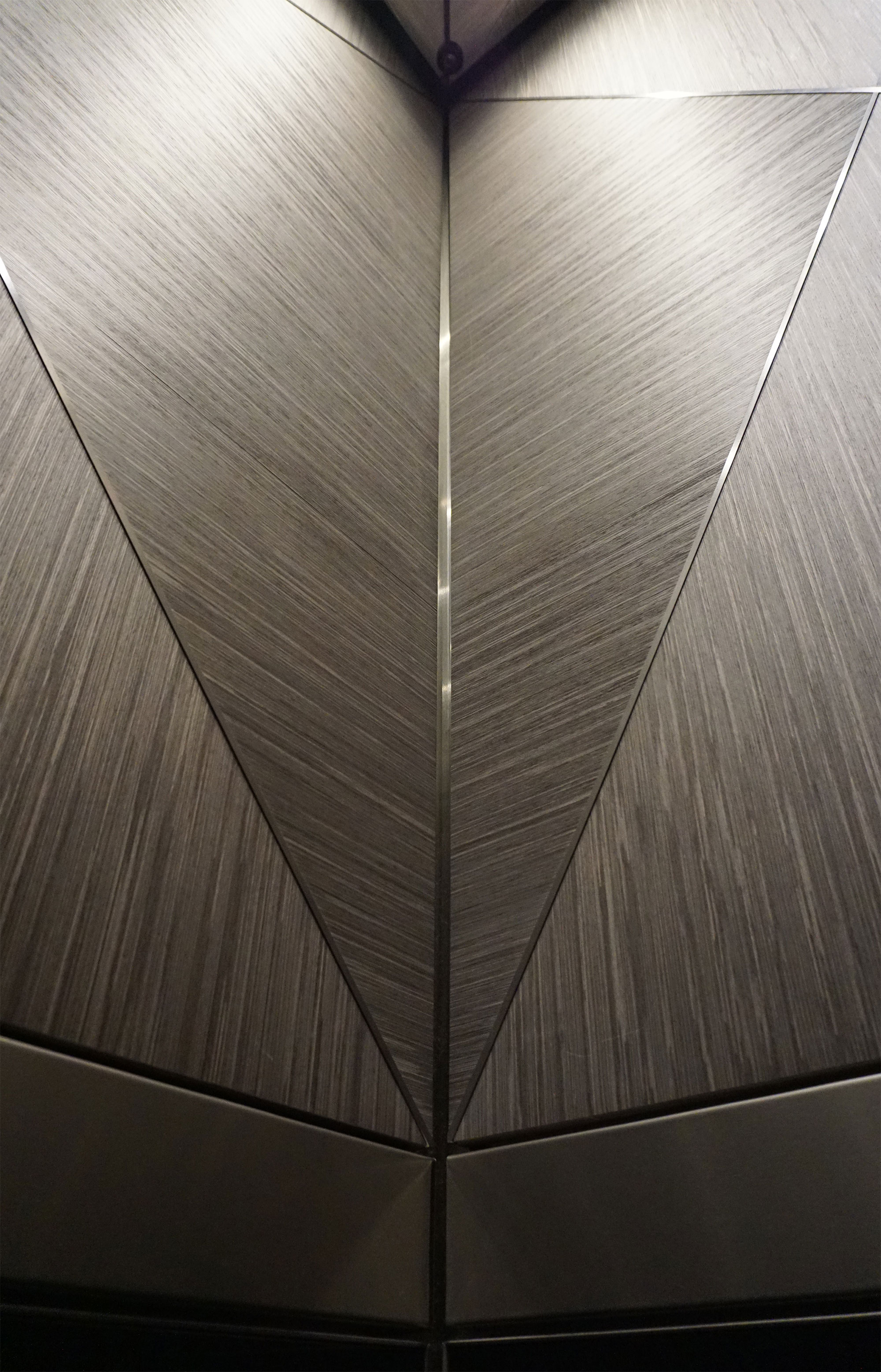 the materials involved include the following
Drop ceiling: faced with stainless steel.

lighting: six (6) L.E.D down light.

upper wall panels: Three (3) raised removable panels faced with wood veneer. Stainless steel inlays lie in between the panels to create a custom pattern.

bottom wall panels: three (3) panels faced with natural stone.

Chair-rails: three (3) stainless steel chair-rails.

frieze, reveals, & fronts: faced with stainless steel>

floor: faced with natural stone.