The Essex County Hall of Records
On the corner of Market St and Dr. Martin Luther King Jr. Blvd stands The Essex County Hall of Records. Built in 1927 by architects Guilbert and Betelle who were well known for their Federal, Georgian and Art Deco style buildings at the time; she greets you with the quintessential iconic order of free standing pillars you expect to see from a government building. Her applied masonry facade and neo-classical architecture are all equal tributes to the architectural stylings of yesteryear. United Cabs along with Standard Elevator were contacted in order to be of service and modify her elevators. Collaborating together, we were able to give this classic building a superbly classic elevator. Constructed in 1927 and designed by architects Guilbert & Betelle under the pretense that it would compliment the courthouse immediately behind it; With its "applied-masonry" facade, neoclassical architecture and it's iconic order of freestanding columns, it does just that. Wood laminates along with beautiful mouldings complimented by stainless steel trims were used to produce a beautiful and classic elevator for a classic building.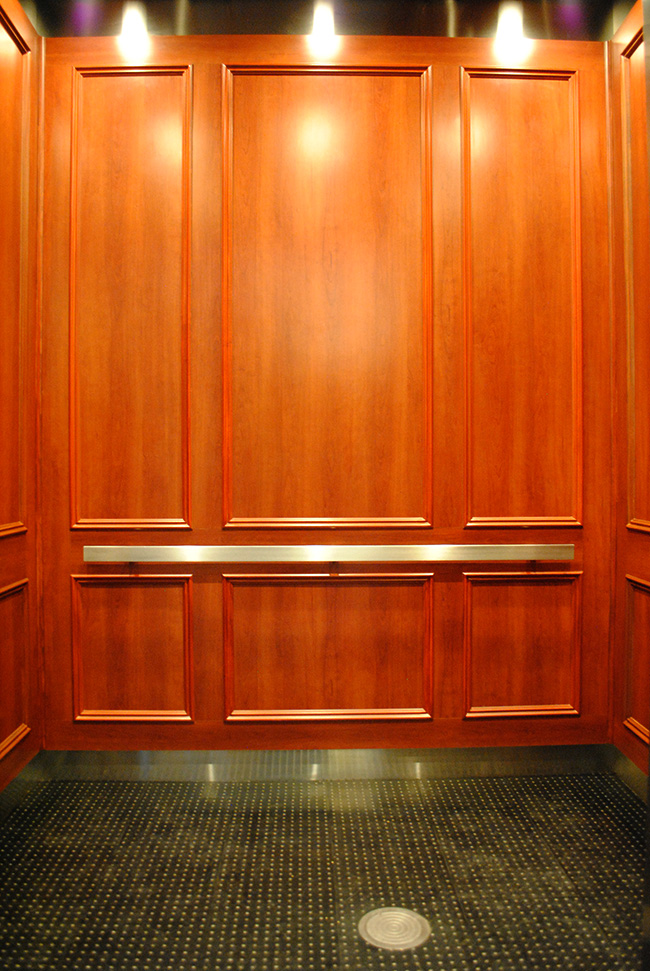 The materials involved include the following
Ceiling: laminate with a rail and style design featuring a wood moulding.

Lights: Six (6) led lights.

Wall Panels: faced with laminate and wood moulding.

Fronts: Stainless steel with panel on return wall.

Base: faced with Stainless steel.

Floors: Stainless steel studded rubber tiles.