853 Broadway
853 Broadway is a high-rise commercial building situated across from New York City's famed Union Square Park. featuring EXPANSIVE units upwards of 2000 square feet, the building offers a considerable amount of office space. Commuting within these 23 stories is no issue in any of the recently refurbished elevator cabs. Newly remodeled, the elevators at 853 Broadway beam with LED lighting reflecting off the stainless steel drop ceiling and wire mesh side wall panels. While the main elements in the cabs are stainless steel, the real contenders are the back painted white safety laminated glass panels. This accent wall adds a twist to the classic stainless steel and wire mesh combination. While the back walls are a hit, it is hard to miss the elegance that is the marble floor, with its honed finish balancing out the polished look of the entire cab.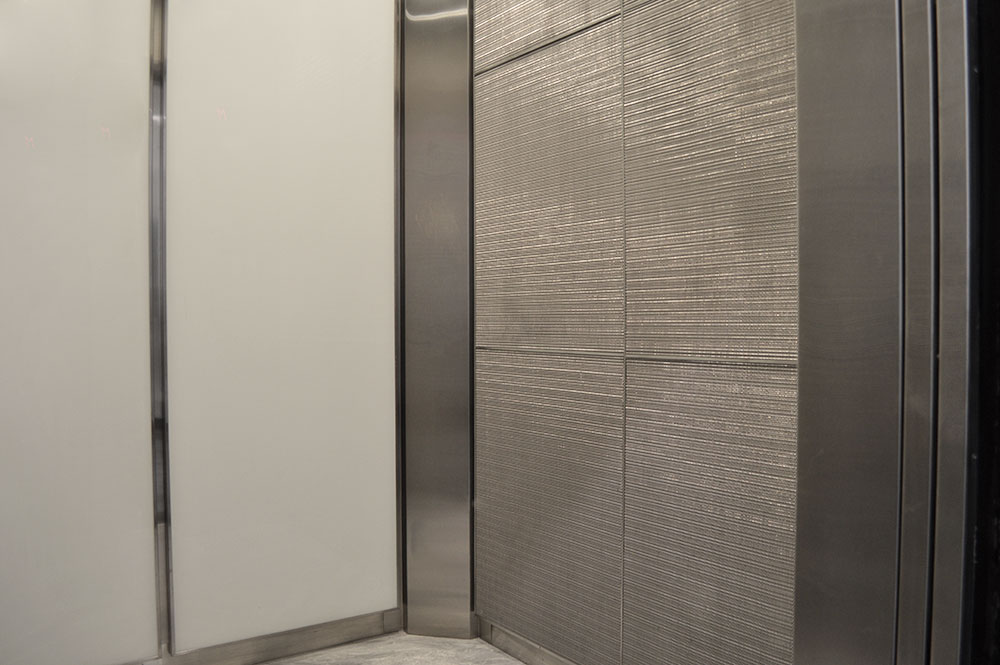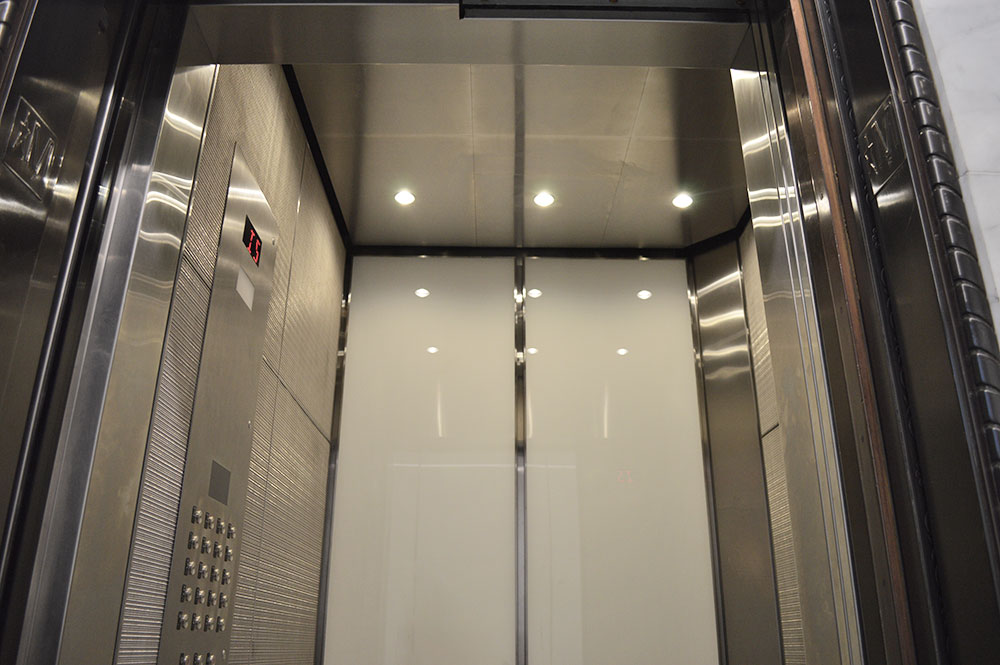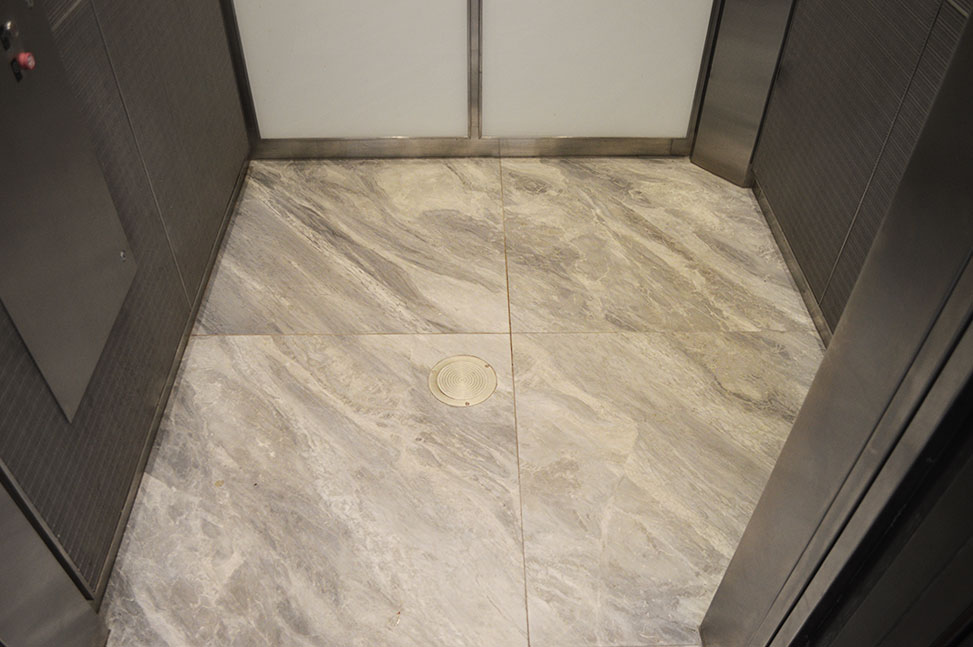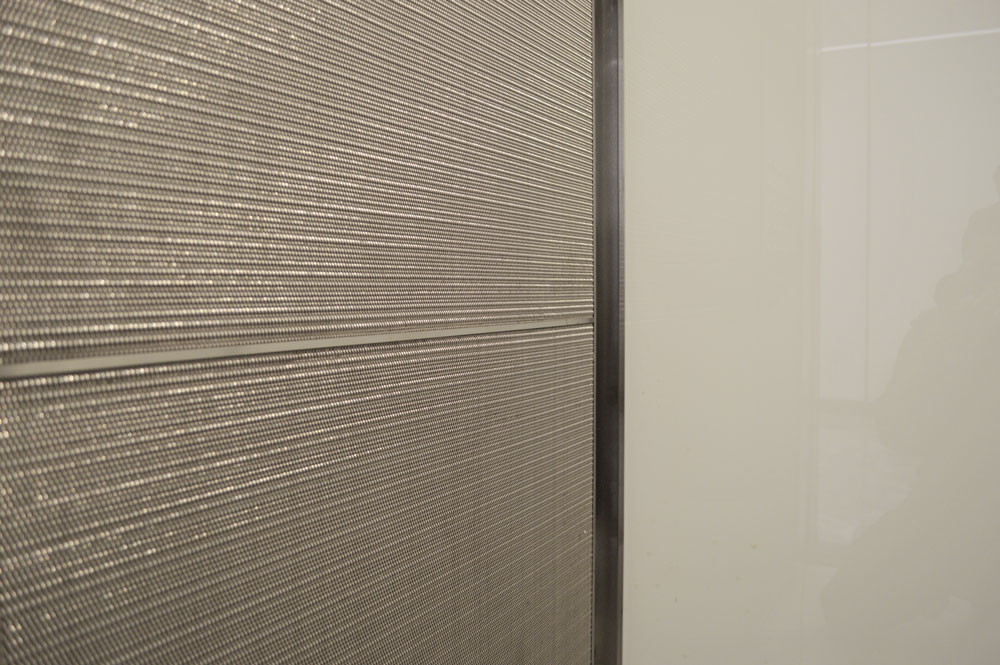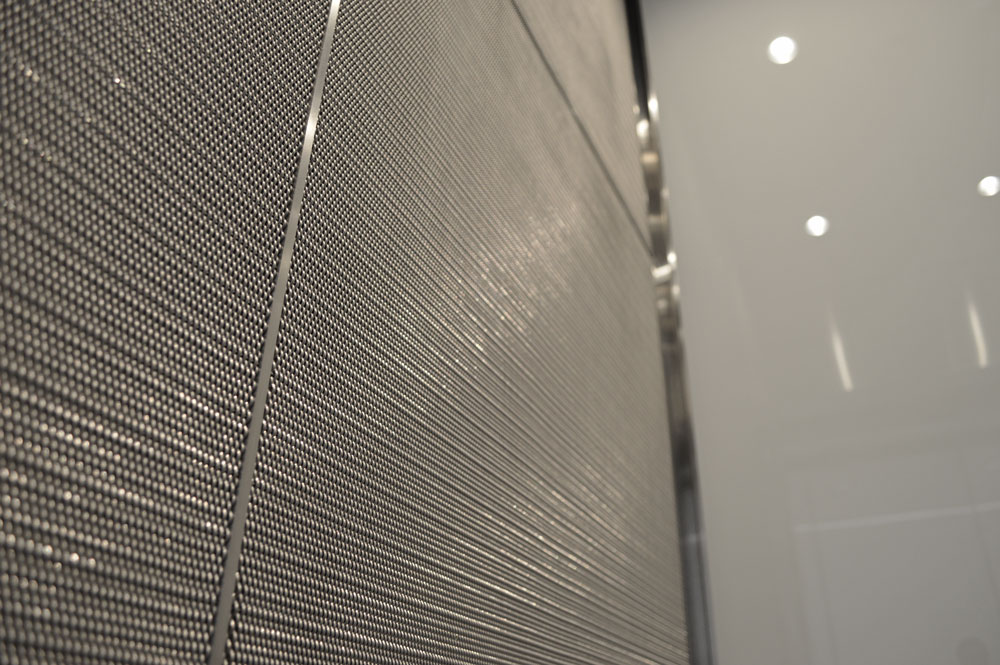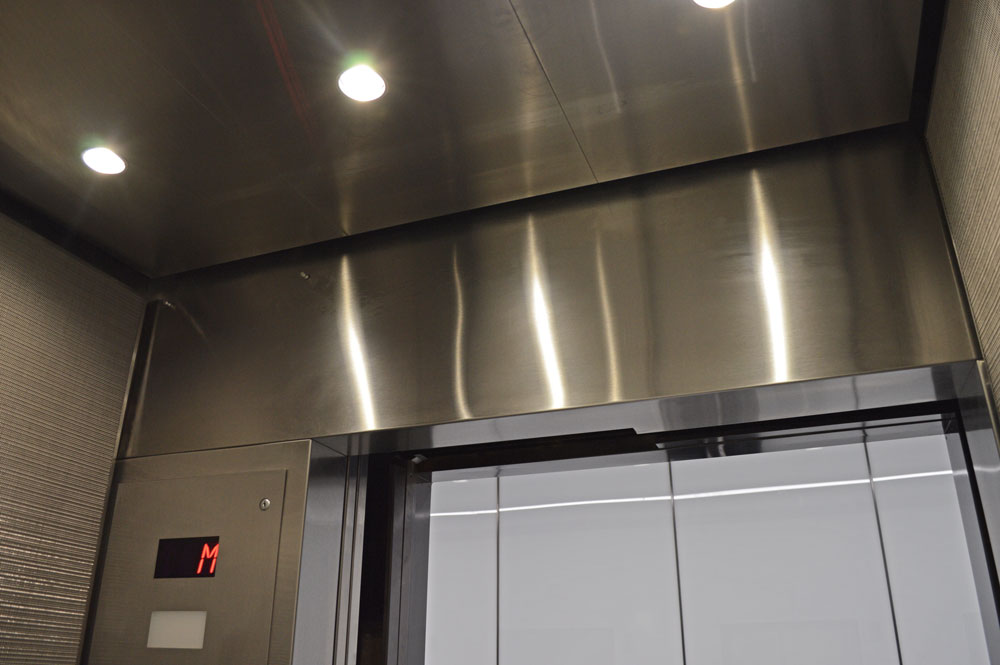 The materials involved include the following
Drop Ceiling: faced with stainless steel.

Lighting: Six (6) L.E.D down lights.

Wall Panels: removable panel faced with ARCHITECTURAL wire mesh featuring stainless steel inlay bars wrapped with stainless steel binders on side wall. Two full length back painted glass panels on the back wall wrapped with stainless steel binders.

Frieze, Reveals, Base, & Fronts: faced with stainless steel.

Flooring: faced with natural stone.