69-10 Yellowstone Boulevard
Originally named The Thomas Jefferson Building, 69-10 Yellowstone Boulevard is a 74 year old building that was built in 1942 in the wealthy neighborhood of Forest Hills, Ny. Working closely on this project with the outstanding design team at Sygrove Associates, the outcome of these simple and commonly utilized materials (crema martial stone floors, bronze and recessed down lighting) became a brilliant mix that brought ancient Greece to Forest Hills, NY. Step into an elevator at 69-10 Yellowstone boulevard and you will briefly step into 8th century southern Europe all while traveling through six stories. Inside you will find walls decorated with bronze perforated grilles and custom Greek key borders, setting the Grecian vibe, from the corner guards to the baseboard. The seamless look begins at the top, with four new recessed down lights providing an ultra-modern splash of refinement. Let your eyes lead you down to the bottom of the cab and you'll find yourself marveling at the completely new Crema Marfil stone floors, installed with inlay borders to tie the classic look together.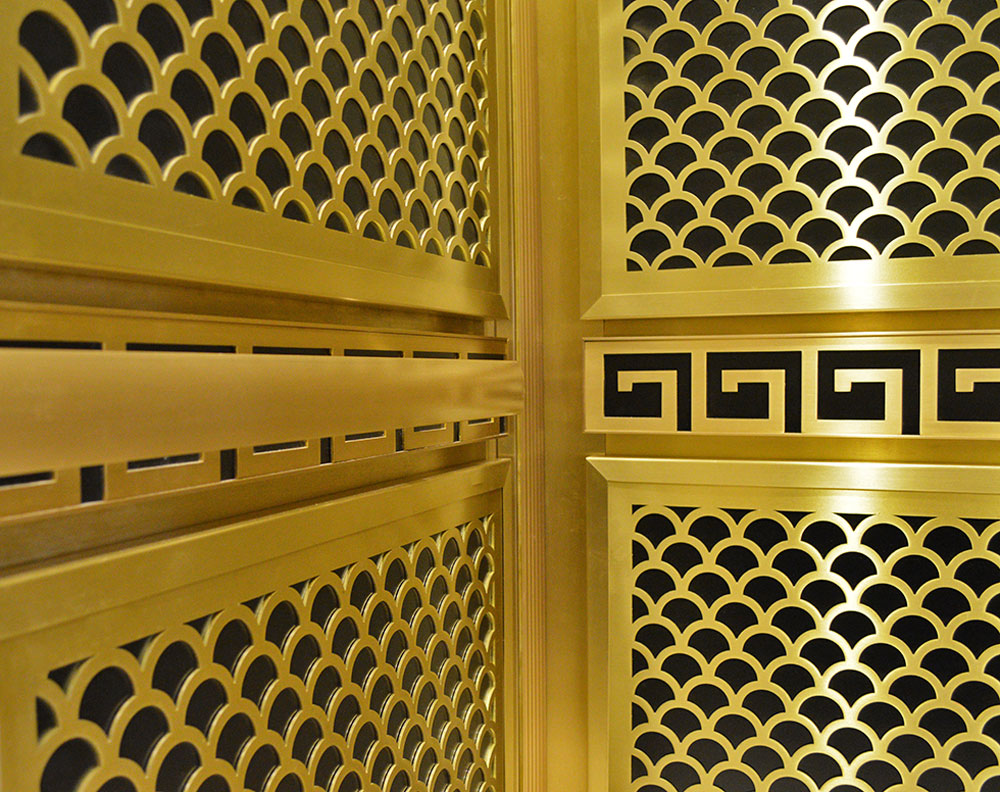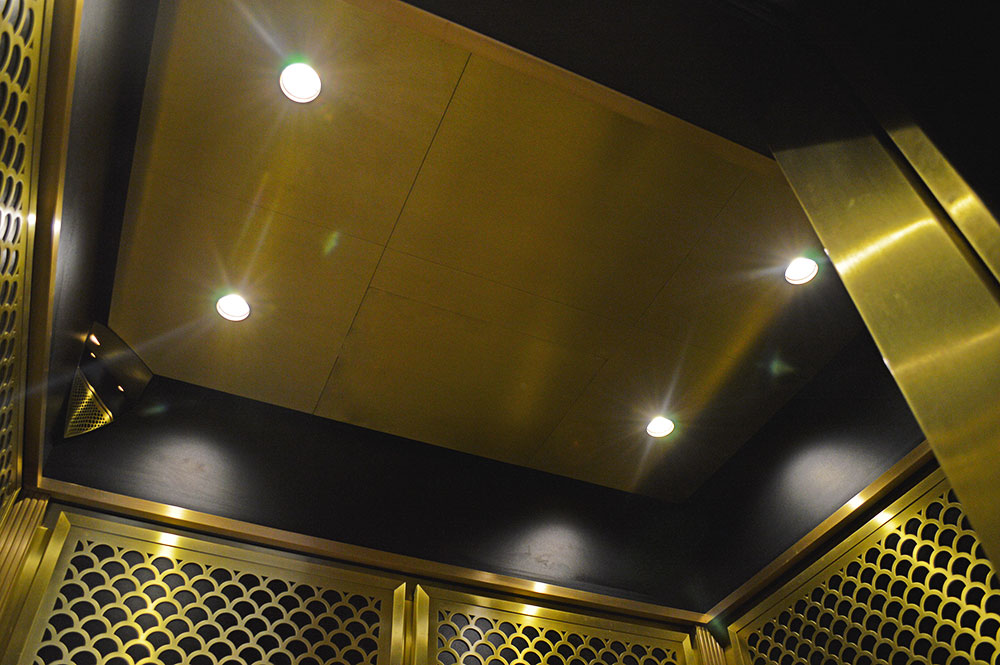 The materials involved include the following
Walls: bronze perforated grille, stepped soffits on top of the walls, bronze finish pilasters, corner guards, and fabrication of custom Greek key border.

Ceiling & Lights: faced with bronze. four (4) led lights.

Handrails: bronze hand rails.

Floors: natural stone floors (marble) with bronze inlays.