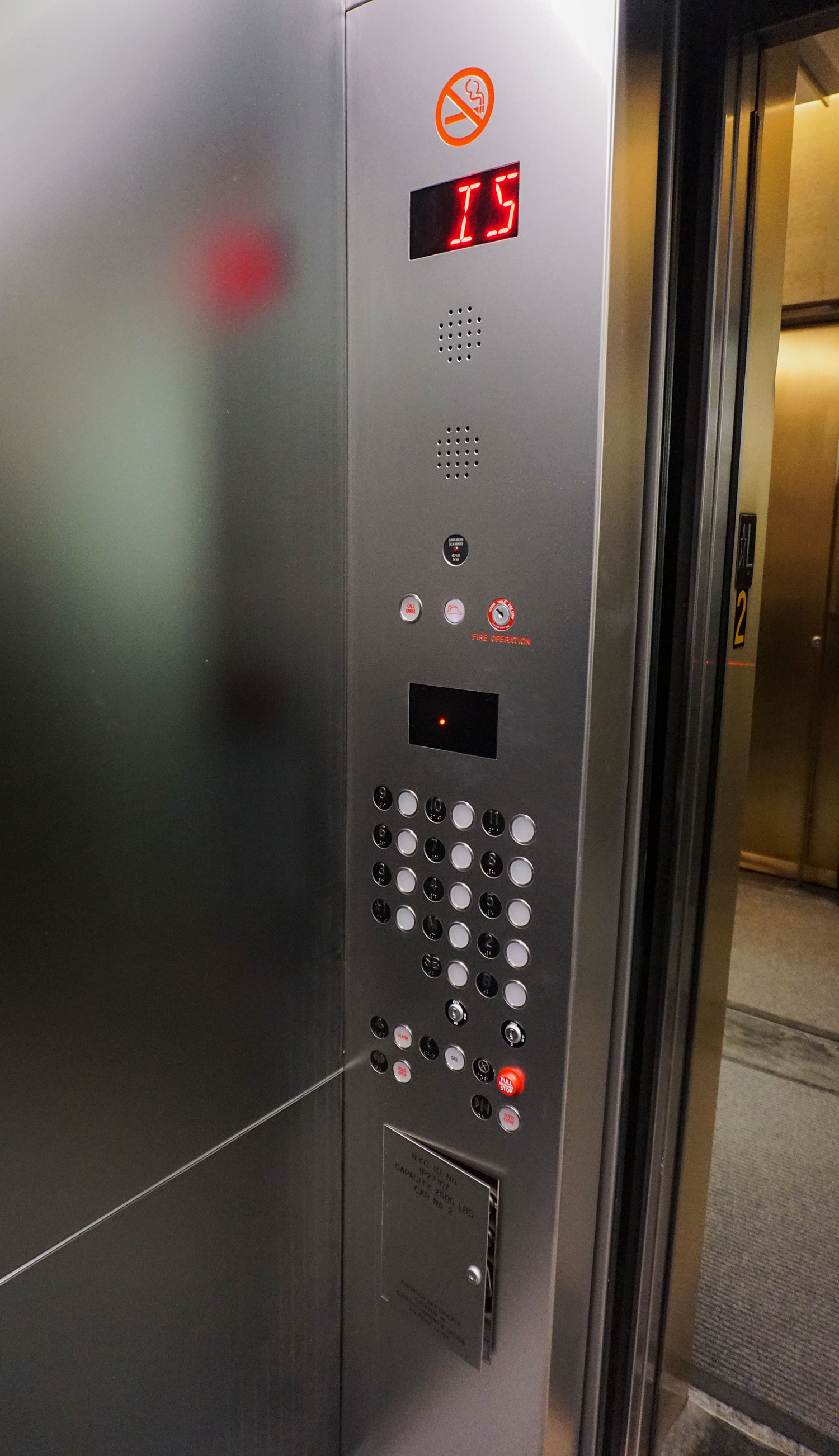 THE MATERIALS INVOLVED INCLUDE THE FOLLOWING:
Drop Ceiling: faced with stainless steel.

lighting: furnished with a iluminator perimeter lighting above the drop ceiling.

wall panels: faced with gray acid etched safety laminate glass. all the panels are held in place with aluminum z-clips.

handrails: one (1) faced with stainless steel.

frieze, reveals, base, & fronts: faced with architectural rimex metals.

floor: face with natural stone.