401 Broadway
Designed by the renowned architecture firm Jardine, Hill & Murdock, 401 Broadway is an art deco, 27-story, commercial building located in New York's Tribeca neighborhood. The building's exterior features long vertical lines and motifs while it's lobby is reminiscent of a time where minimalism simply wasn't an option; It is tastefully ornamented with charming motifs that engulf the ceiling, ornate crown moulding and intricatly tiled floors. The elevator, always an extension of the lobby, was designed with materials like oxidized muntz, back painted glass and a architectural metal from Gagecast. The result is an ascension into the modern world while never forgetting the building architectural past.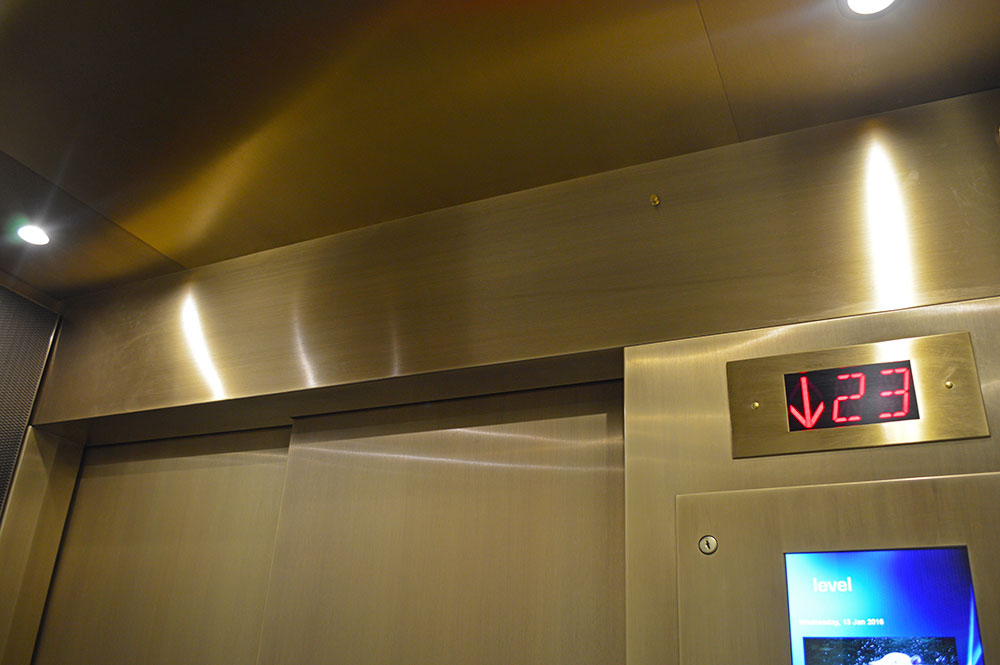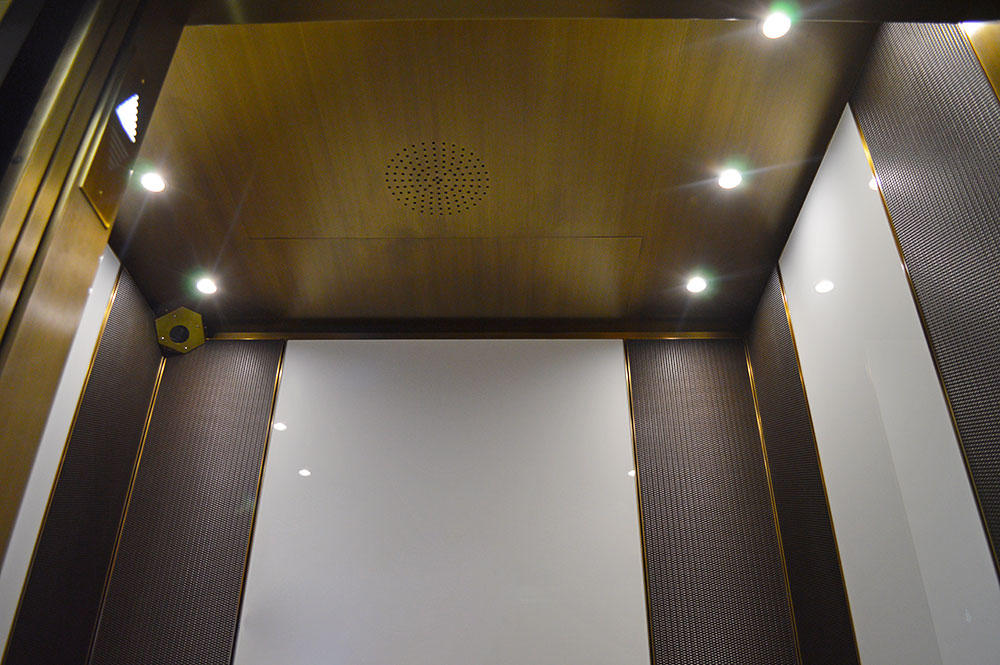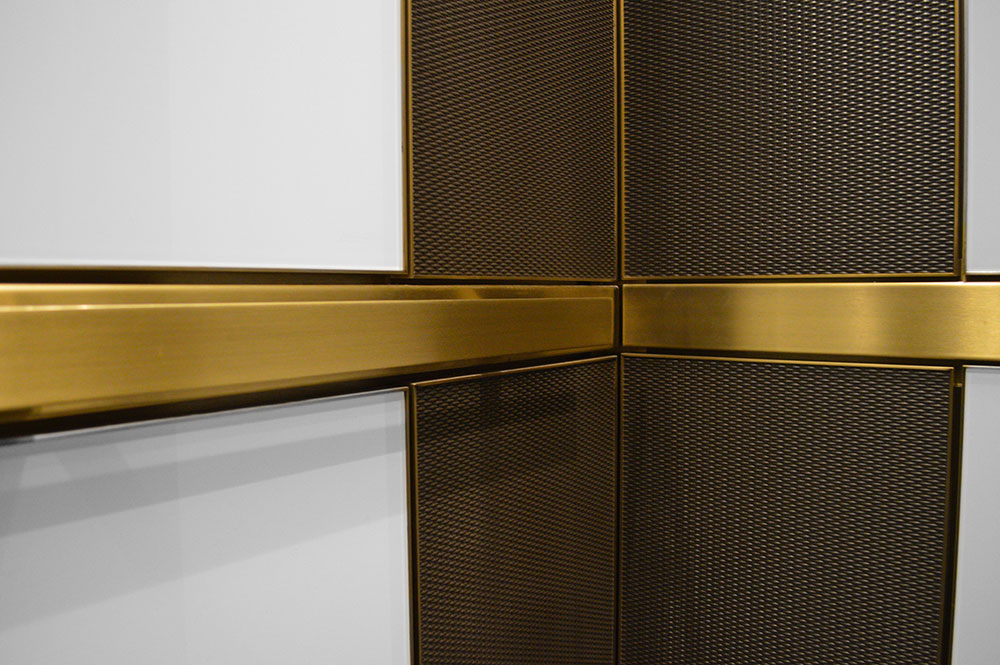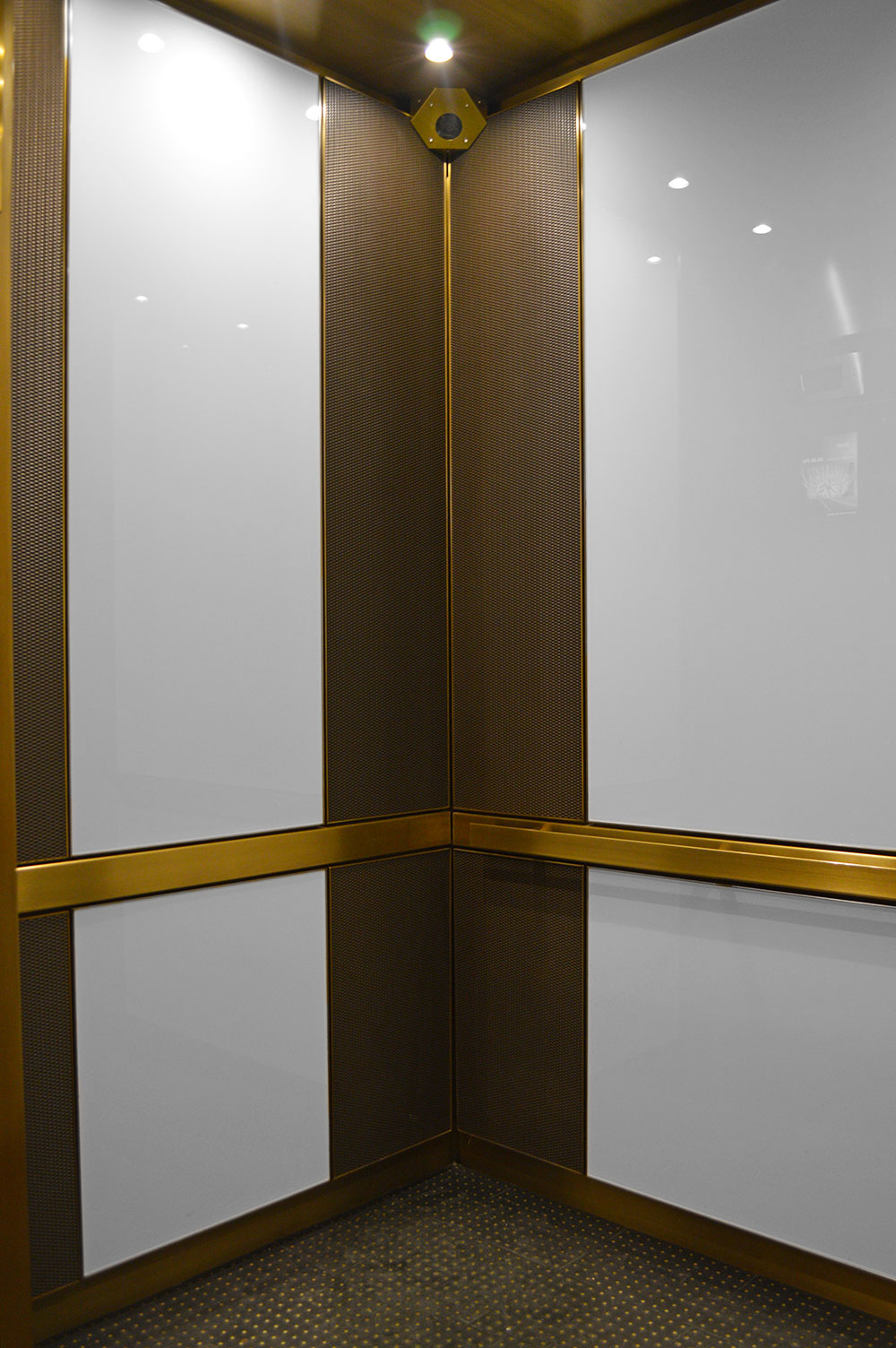 The materials involved include the following
Ceiling: faced with Oxidized Muntz.

Lighting: Six (6) L.E.D DOWN Lights.

Wall Panel: Eighteen (18) raised removable panels with a upper and lower design. Six (6) of the panels are faced with back painted glass. Twelve (12) panels are faced with architectural wire mesh. All panels are wrapped with oxidized muntz.

HanDrails: ONE (1) faceD with Muntz.

BasE & reveals: face with Oxidized Muntz.

Floors: FACED WITH BLACK RUBBER MUNTZ STUDDED TILES.