25 Mercer
In the midst of all the hustle and bustle in Soho stands 25 Mercer - a magnificent architectural beauty constructed in 1867. Having recently undergone major interior renovations, the historic cast-iron building was converted into a five-unit condominium featuring very Soho-glamourous multi-million dollar apartments. Her elevator too was apart of this renovation - it is composed of Muntz, Banker Wire architectural mesh, and Pietra Di Sassonia Limestone. Both the elevator and apartments sleek interiors compliment and contrast the historic cast-iron exterior, creating an interior and architectural fusion that has become synonymous with Soho.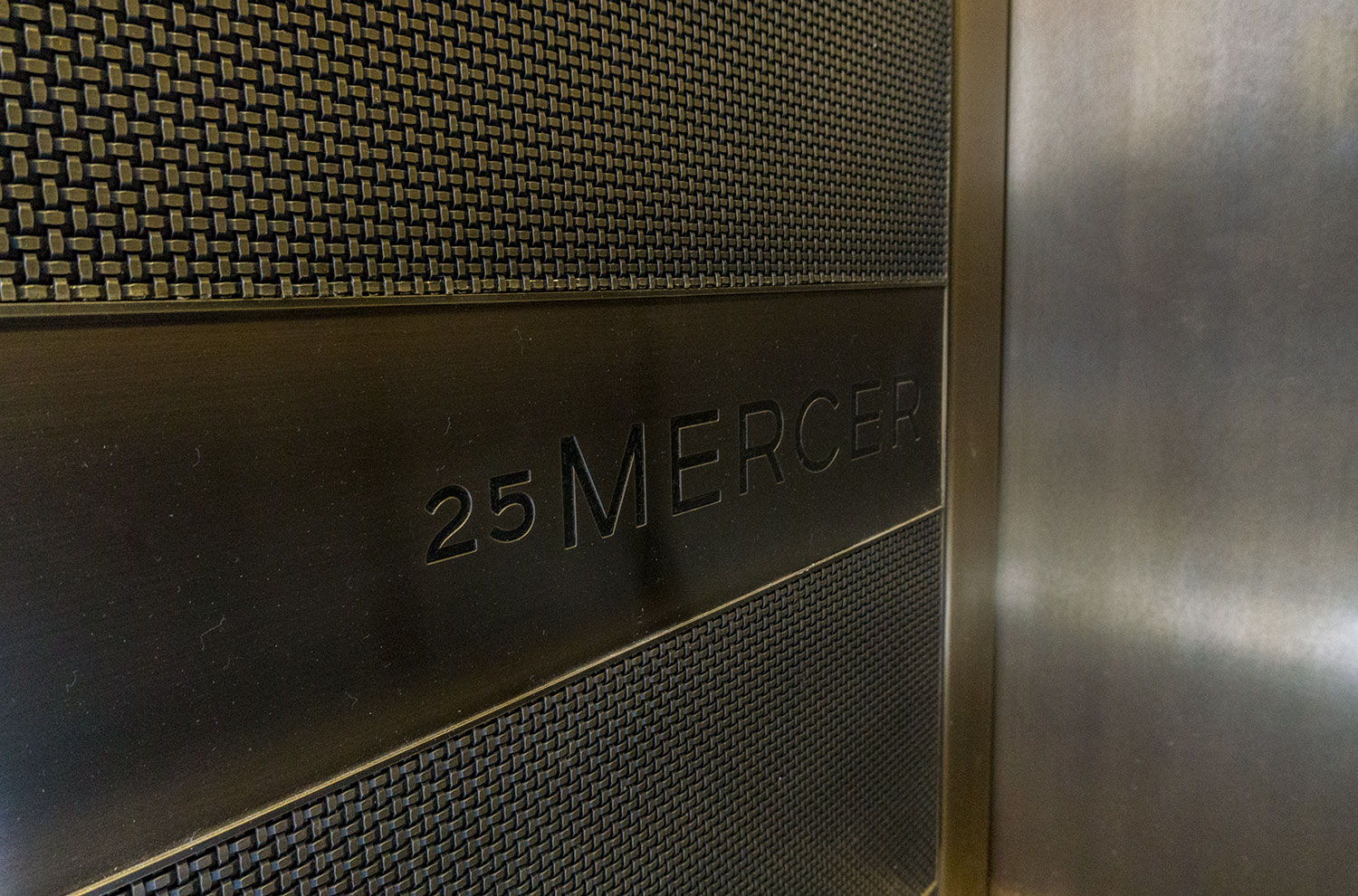 The Materials Involved Include the Following
CEiling: Drop Ceiling faced with Muntz #4 featuring LED lights.

Wall Panels: Faced with architectural wire mesh. all the are wrapped with stainless steel binders & held in place with aluminum z-clips.

Fronts: Faced with Muntz.

Flooring: faced with natural stone.