241 Lafayette Street
classic elevator design located in New York's trendy Soho neighborhood. Complete with a stainless steel down ceiling, recessed lighting and raised removable walls faced with a wood laminate.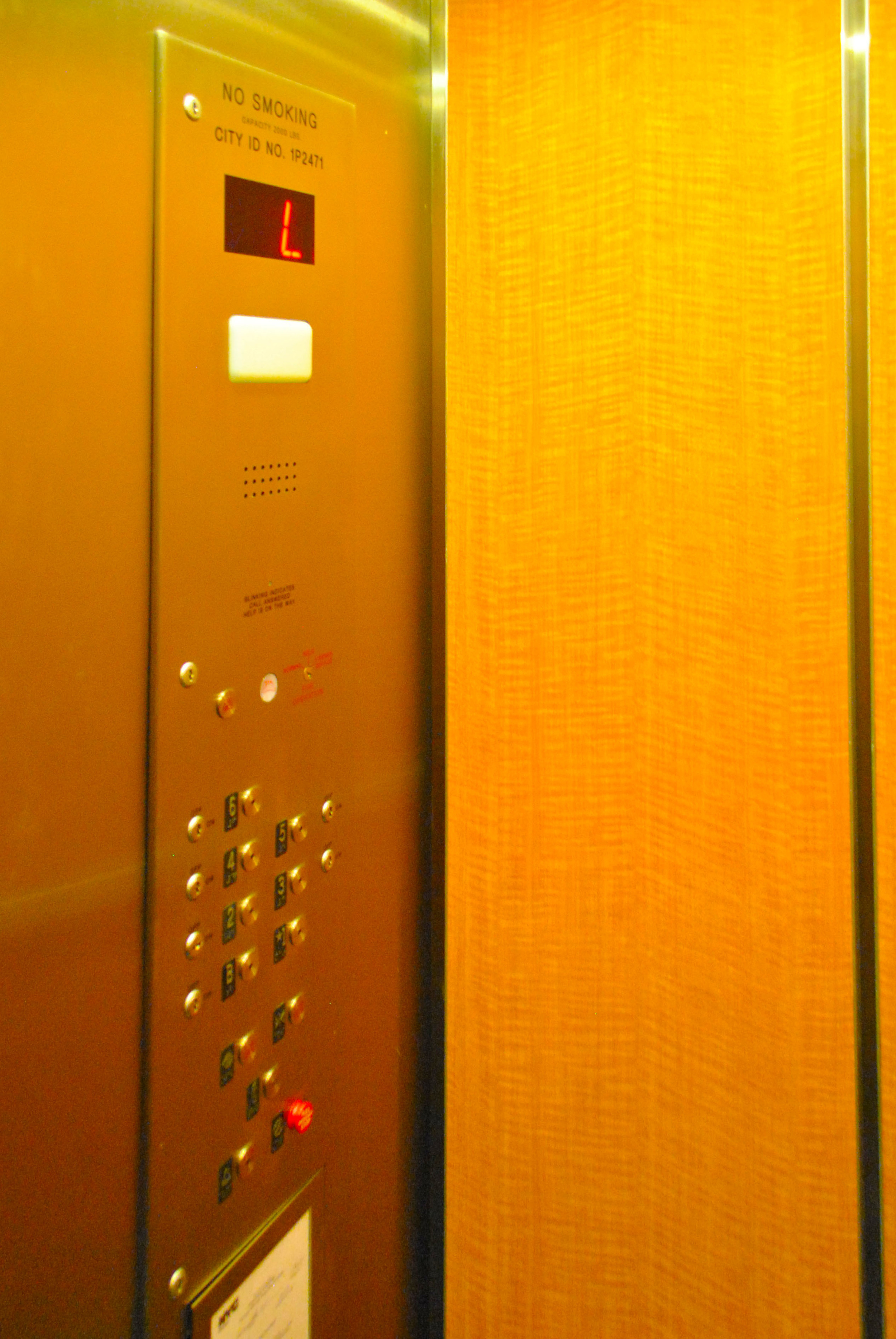 The materials involved include the following
Top Ceiling: faced in black plastic laminate.

Drop Ceiling: Four (4) l.e.d down lights with round chrome trims.

Wall Panels: Seven (7) raised removable vertical panels faced with plastic laminate. all the panels are wrapped with stainless steel binders & held in place with aluminum z-clips.

Fronts: faced with stainless steel.

Doors: faced with stainless steel.

Floors: faced with Stainless steel studded tile floor.