201 East 21st Street
201 East 21st Street, managed by Akam Associates, is located in the exclusive neighborhood of Gramercy Park. 201 East 21st Street is a full service cooperative with 263 units soaring some 19 floors. They had recently undergone an elevator modernization and we had the great pleasure in assisting them. With Wilson Art laminate, mirror finish stainless steel, inlays and laminated mirror being the materials used the result was a truly eloquent elevator. The stainless steel inlays provided that cab with a modern and chic feel while the wood laminate and mirror made for a classic statement. We were able to revive the elevators previous look with a few touches that would further compliment the lobby and the buildings asthetic as a whole.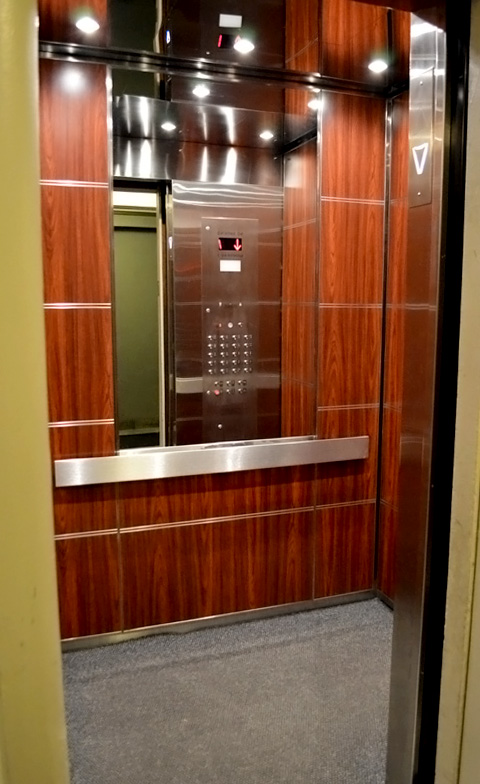 The materials involved include the following
Drop Ceiling: faced with Mirror finish stainless steel.

Lighting: Six (6) LED lgihts.

Back Wall Middle Panel: One (1) safety laminated mirror. The mirror is framed with stainless steel binders.

Back Wall Adjacent Panels: Two (2) wood core panels faced with plastic laminate. The panels have stainless steel bars inlayed between them.

Side Walls: TWO (2) WOOD CORE PANELS FACED WITH PLASTIC LAMINATE. THE PANELS HAVE STAINLESS STEEL BARS INLAYED BETWEEN THEM.

Handrail: One (1) faced with stainless steel.

Base, & fronts: faced with stainless steel.