180 Avenue of the americas
Designed by BKSK Architects, 180 Avenue of the Americas is located in New York's trendy Soho neighborhood. It houses 25 residences on 14 floors in which each residency is individually tailored to reflect the surrounding cityscape, neighborhood and different contours of the building. Her elevators, eloquent and dramatic, boast 10 foot high ceilings and feature a beautiful composure of stained hard wood walnut, mirror finish stainless steel, natural stone floors, and gorgeous blue Spinneybeck Italian leather wall panels.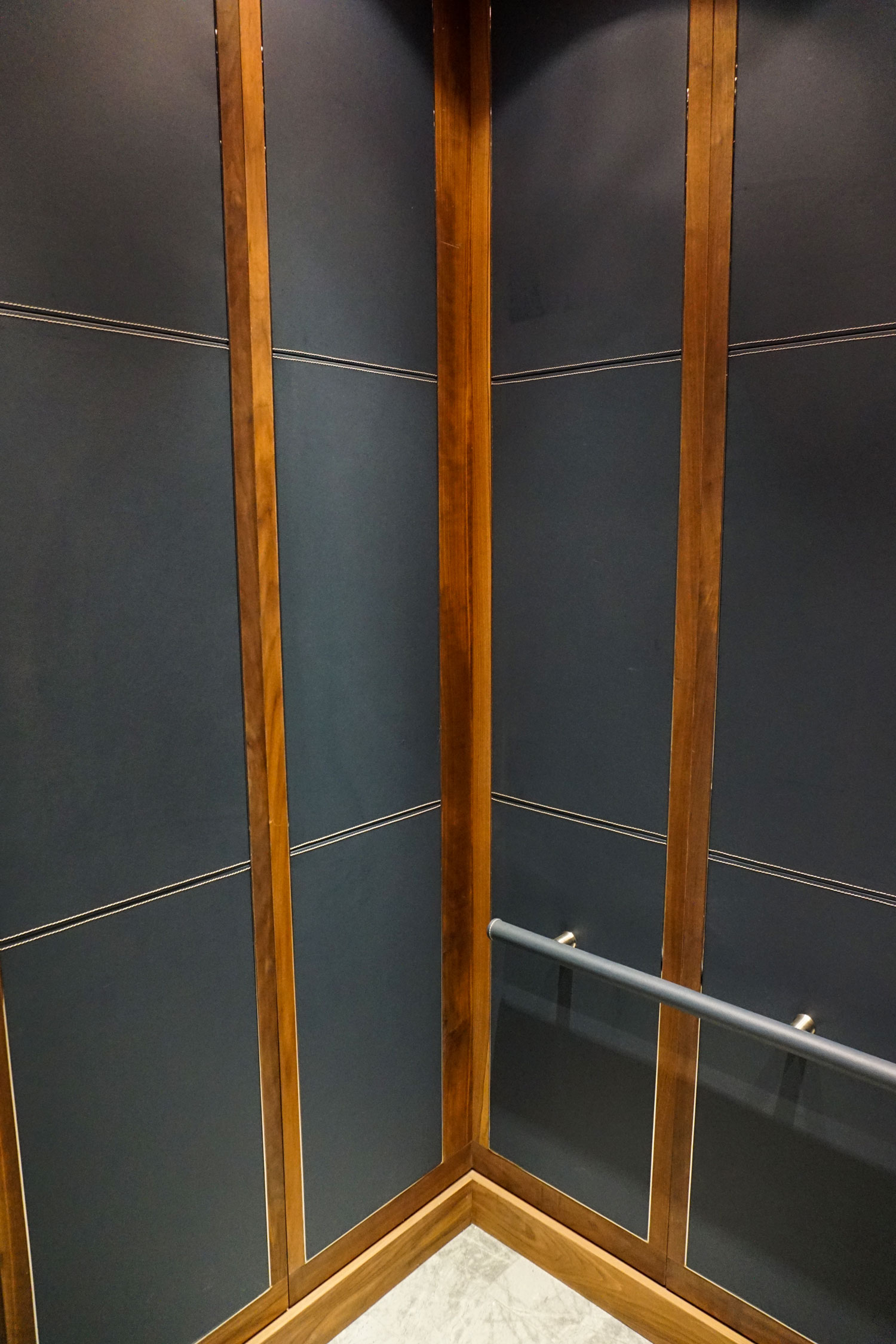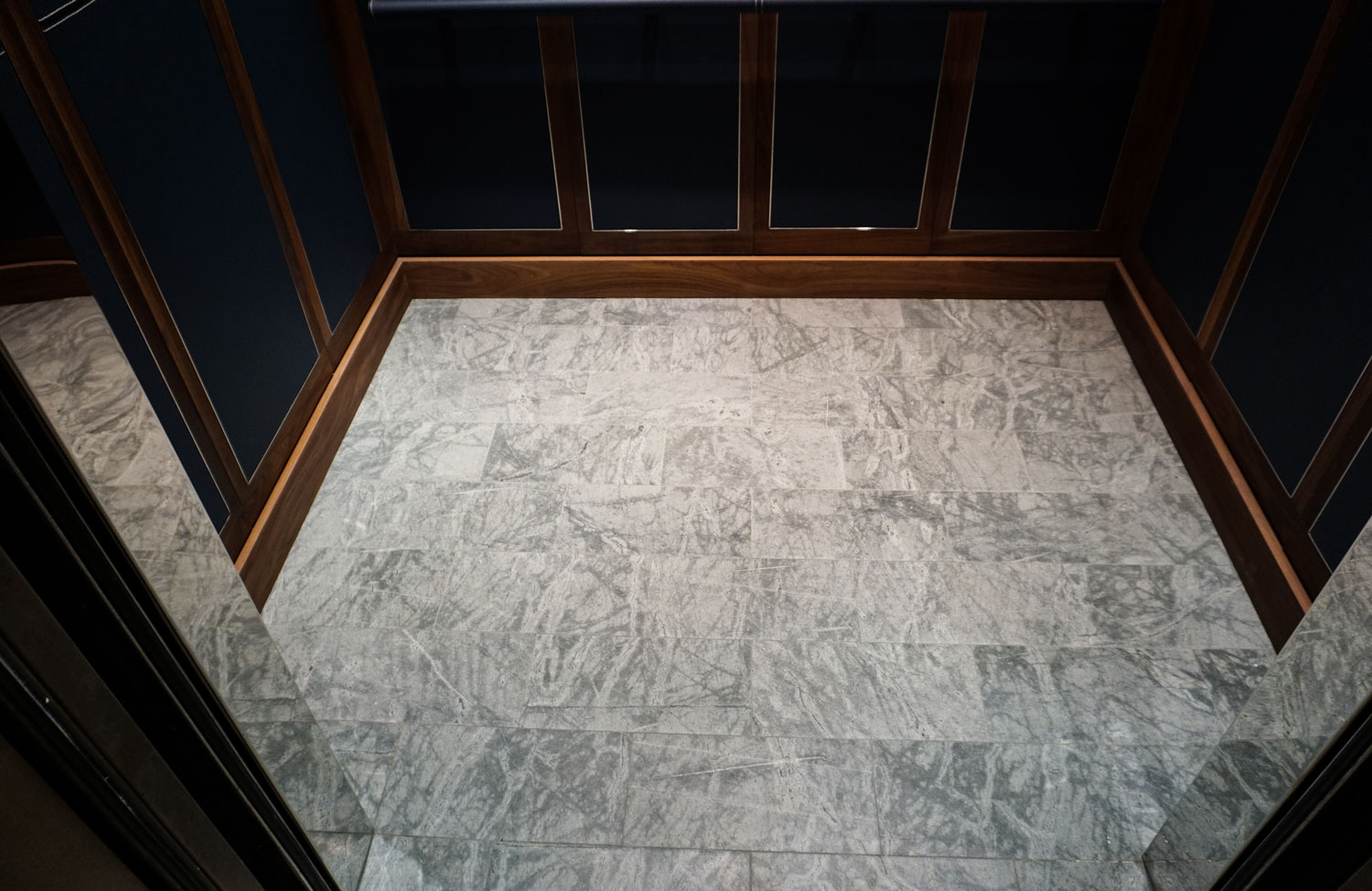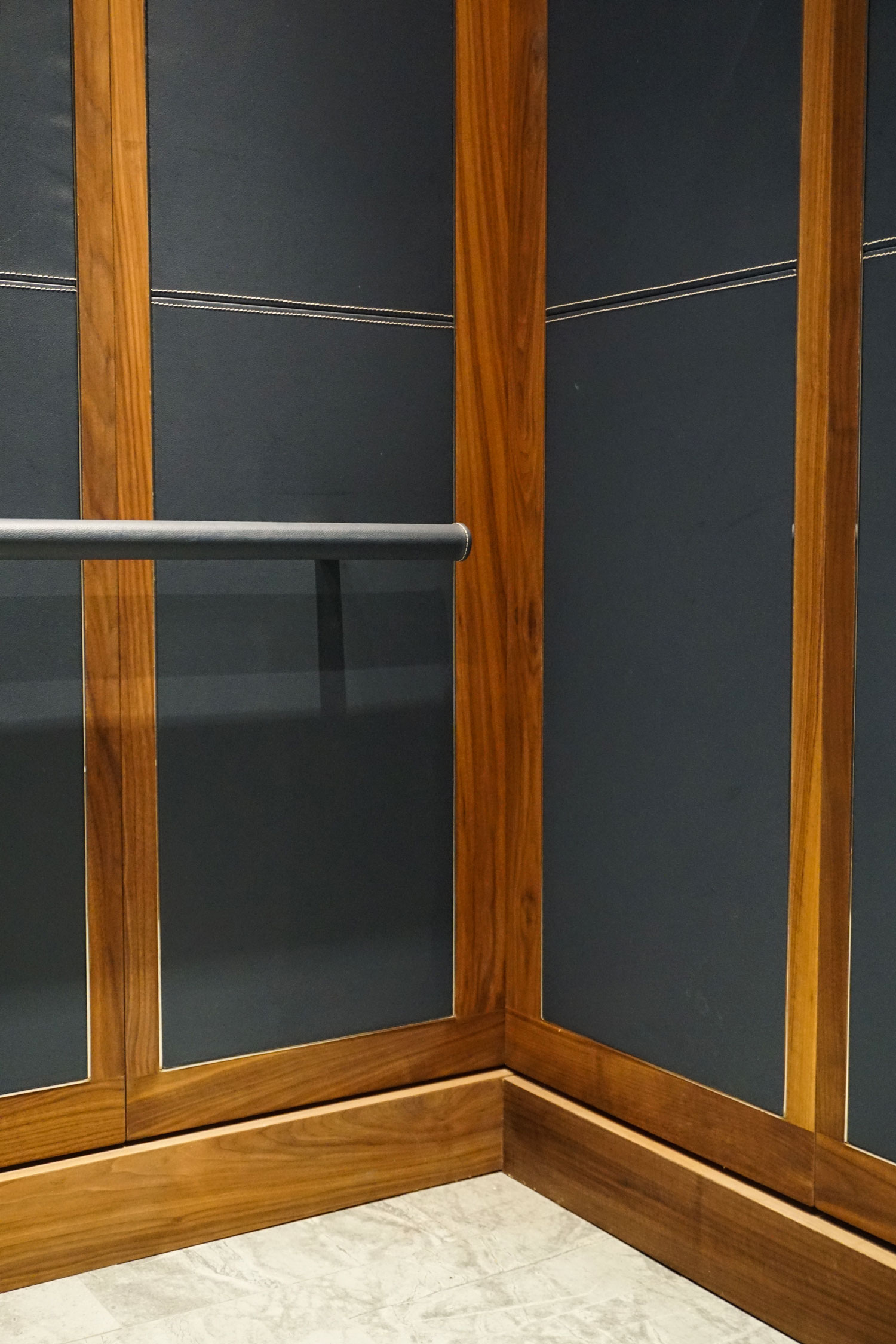 The materials involved included the following
ceiling: Wood core raised removable faced with stained walnut veneer.

lighting: six (6) Recessed jesco lighting system.

wall panels: raised removable vertical panels faced with premium Italian leather, hard wood stained walnut slats, and framed with stainless steel mirror finish angles.

Return Wall: faced with a fitted and stained hard wood walnut.

Base: Faced with fitted and stained hard wood walnut.

Doors: Faced with stainless steel in a #8 mirror finish.