150 West 47th Street
Built in 1902 by Hunter Wykes and Charles F. Street and designed by Clarence Luce, 150 W47th St, or as it was then known Somerset Hotel, was originally a residential Hotel. Now it is only a residential building serving those who wish to live within the heart of New York City. Being that the buildings apartments have been gutted, redesigned, and modernized all that was left was the lobby to bring together the building. United Elevator Cabs was chosen to seamlessly fuse the new lobby with their out of date elevator through a modernization. With the incorporation of custom wood moldings and textured metals we were able to produce a product that is both modern and elegant.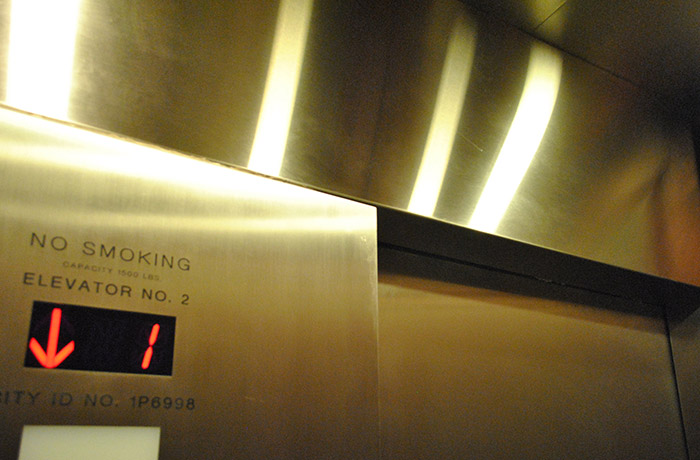 The materials involved include the following
Lights: Six (6) LED lights.

Wall Panels: Eight (8) panels in a rail and style design. The style, insert, and center moldings are all custom. The field of the panles consist of architectural metal in bonded bronze.

Handrail: One (1) FACED stainless steel handrail on rear wall.

Fronts & Doors: One (1) stainless steel Transom. One (1) stainless steel Strike Post. One (1) door faced with stainless steel.

Floor: FACED natural stone.