115 Payson Avenue
Located in between the rolling hills of Inwood, Manhattan is 115 Payson Avenue, a pre-war co-op building with it's art deco facade on an avenue that seems to embody a similar resemblance to Central Park West. United Cabs was chosen to modernize their elevator. Facilitating to this buildings needs were not a challenge as were climbing the many hills in the area to get to the building. The design of the elevator is one that is simple yet sophisticated featuring Wilson Art faced panels, Fritz Tiled floors and a architecturally etched frieze.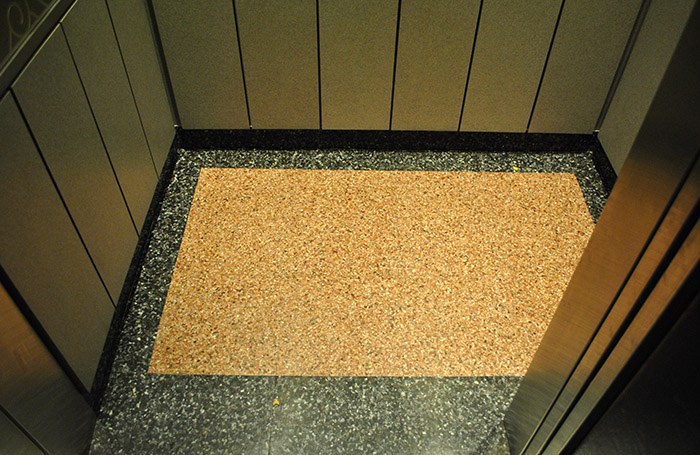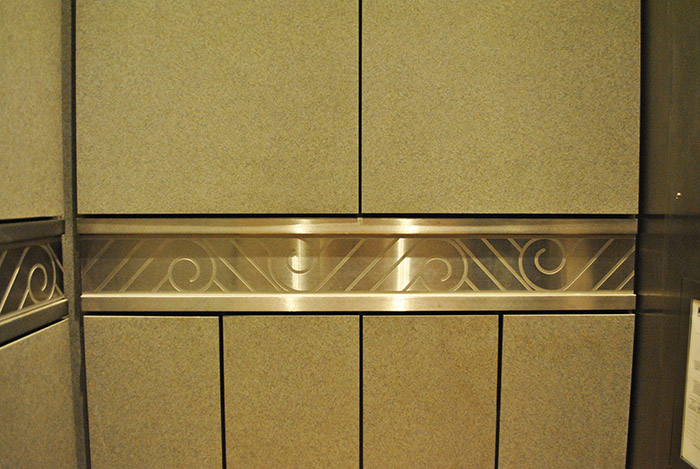 The materials involved include the following
Ceiling: faced with painted cold rolled steel.

Lighting: Four (4) l.e.d down lights.

Wall Panels: Twenty three (23) wood core raised removable vertical panels self edged upper and lower faced with laminate.

Chair Rails: Panels are divided by chair-rail composed of two layers of stainless steel with etched bottom panel revealed in center.

frieze: faced with plastic laminate.

base, & fronts: faced with stainless steel.

Doors: faced with stainless steel.

Floors: faced with Fritz Tile flooring.